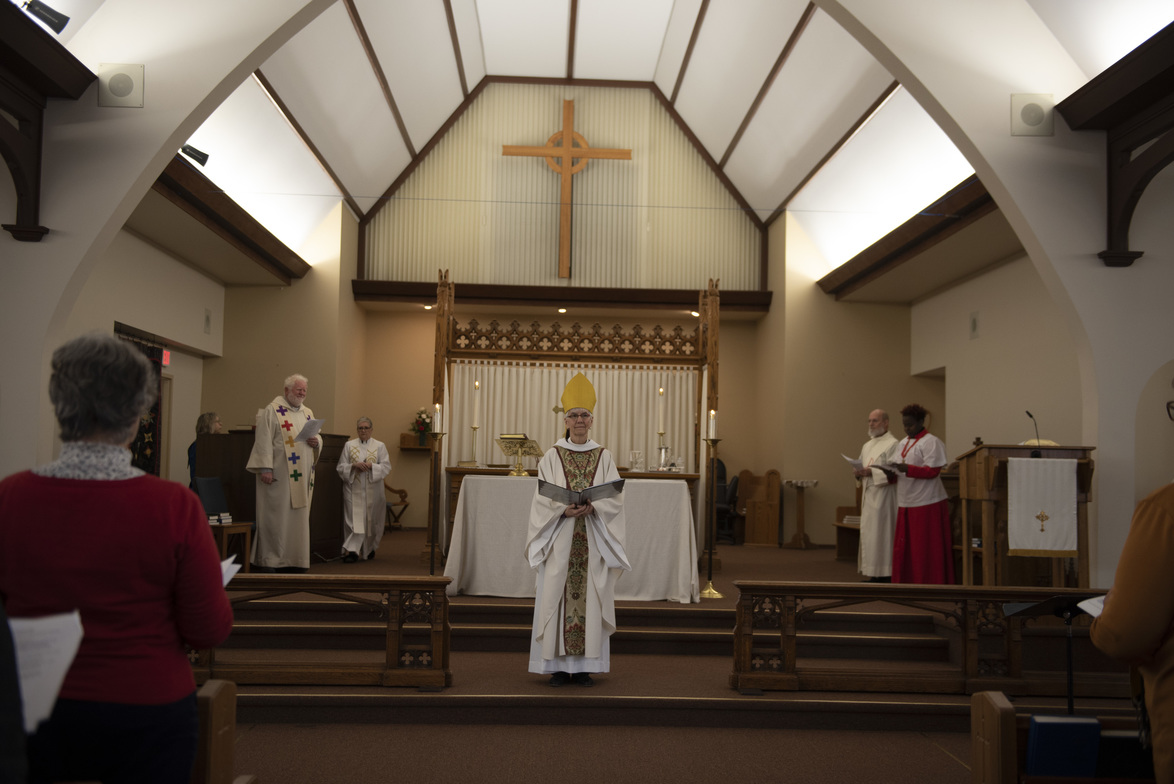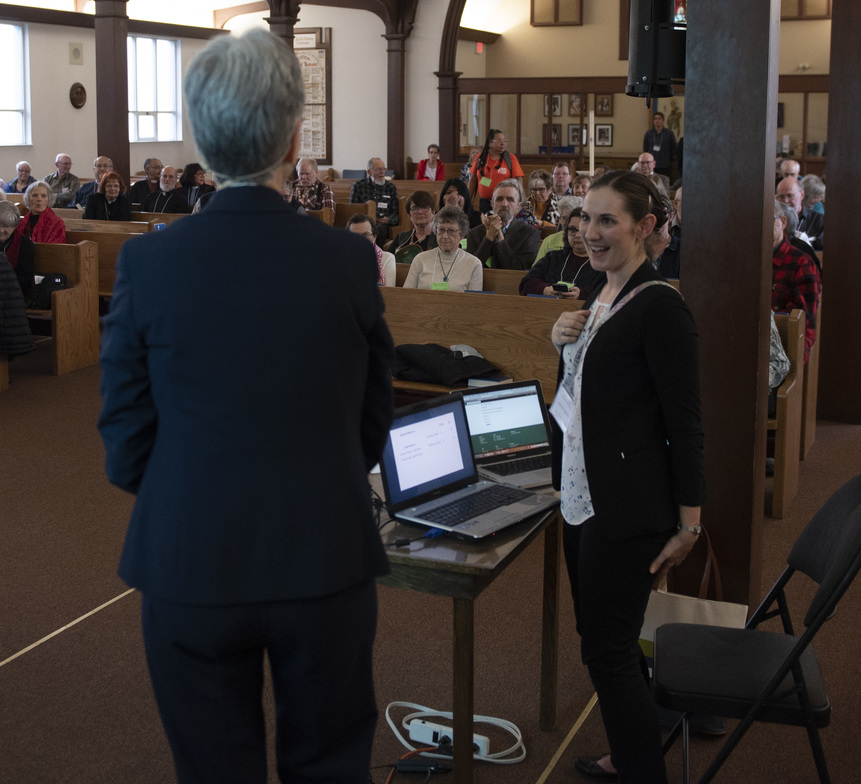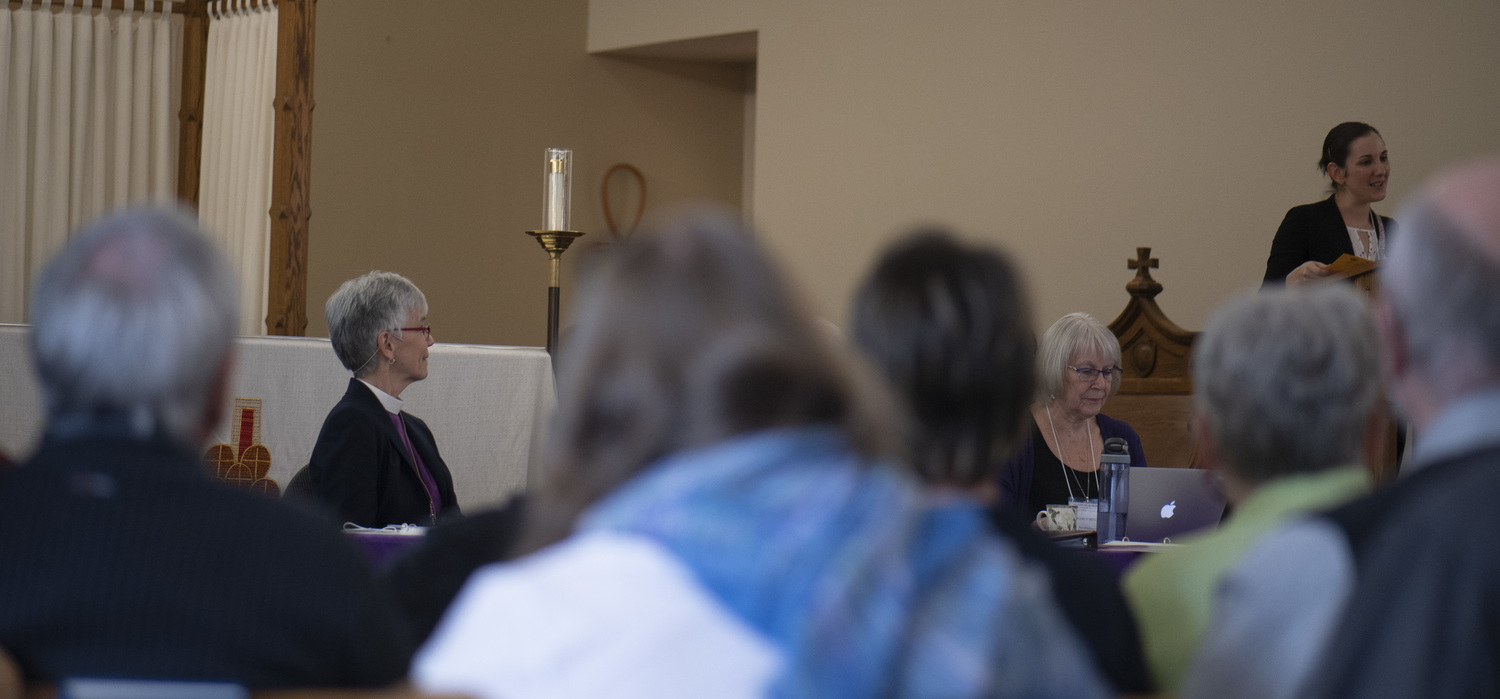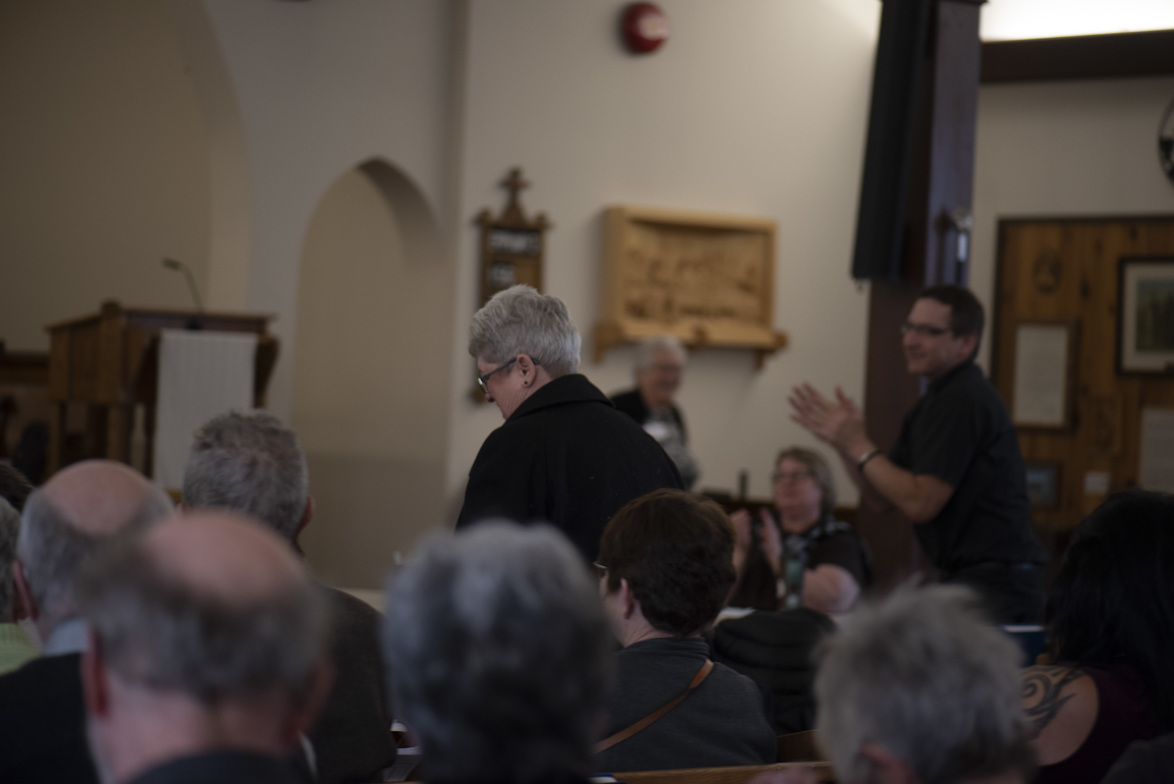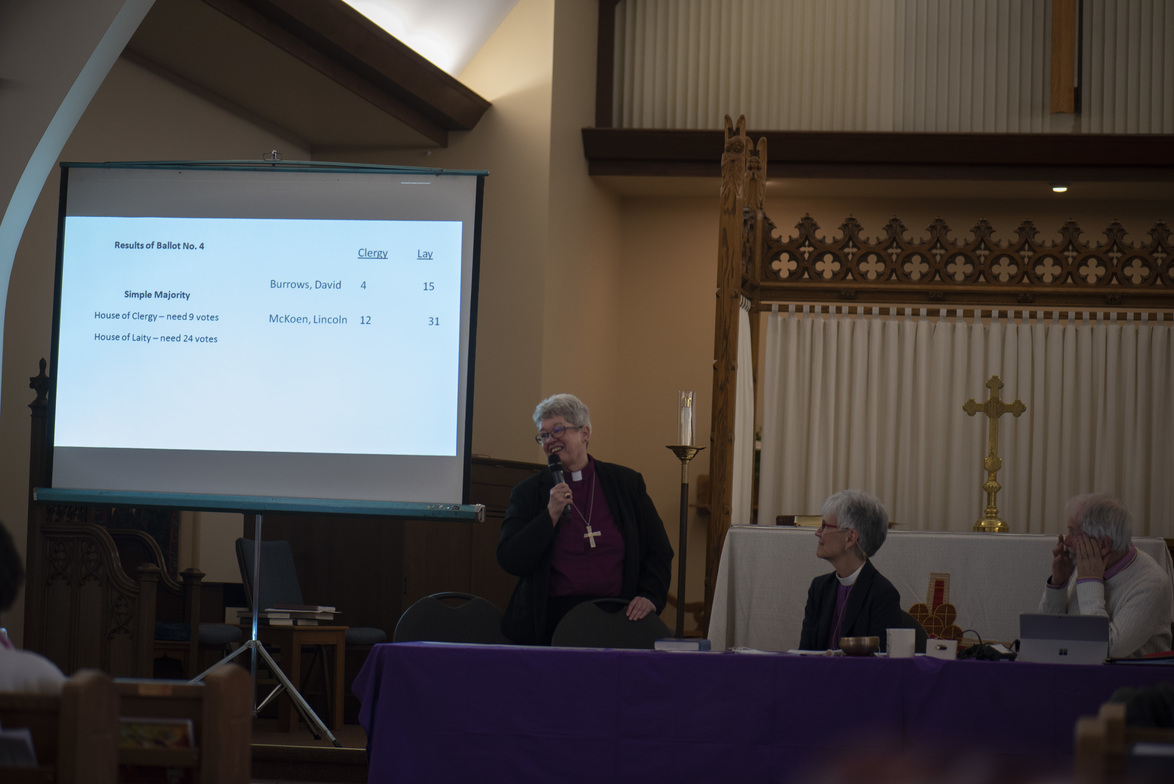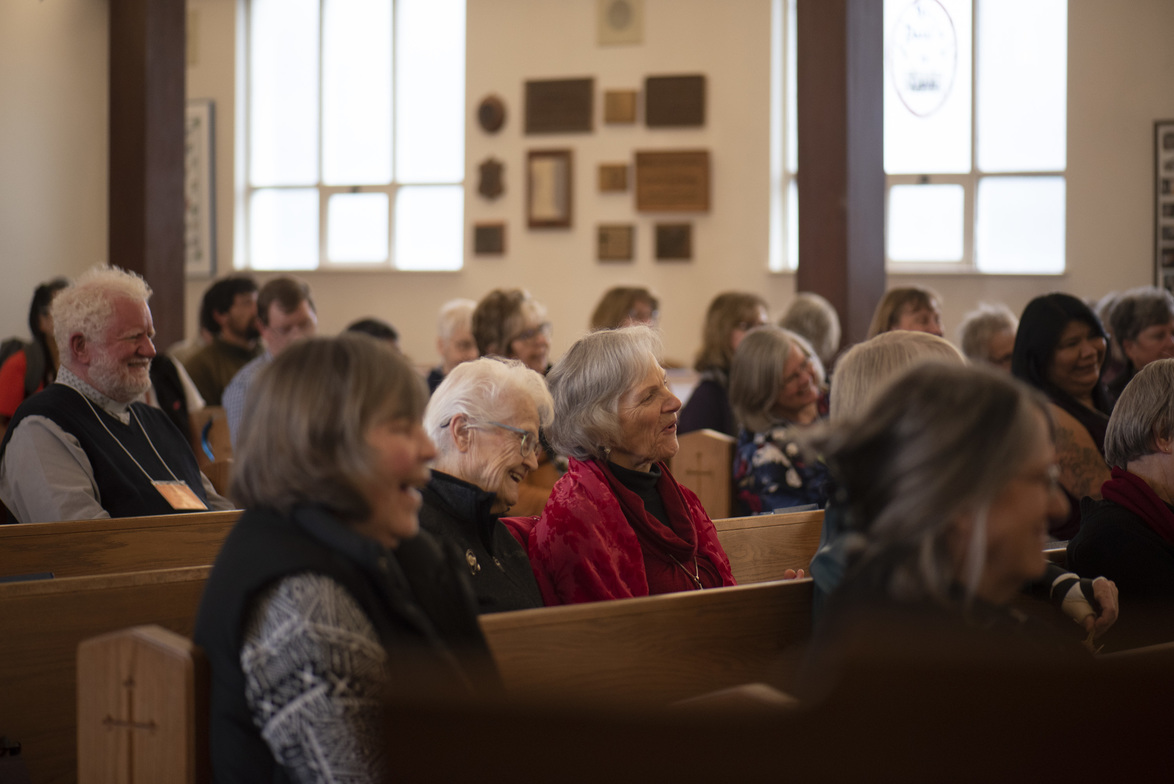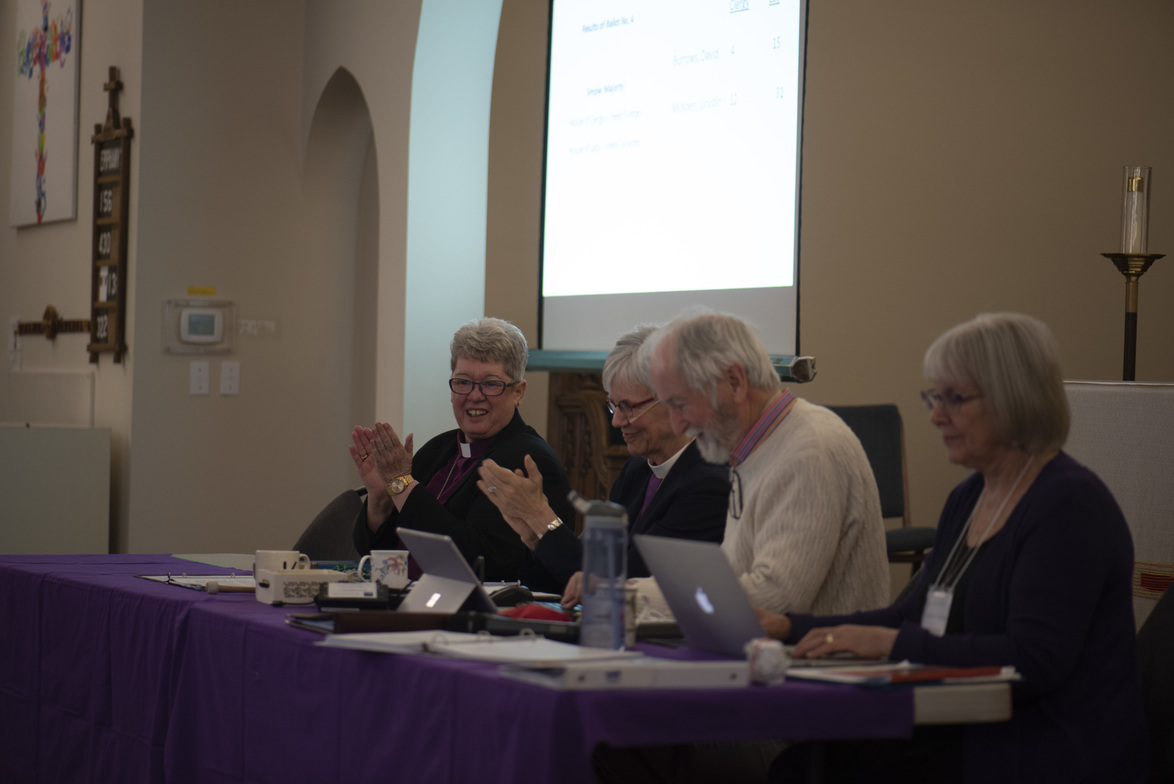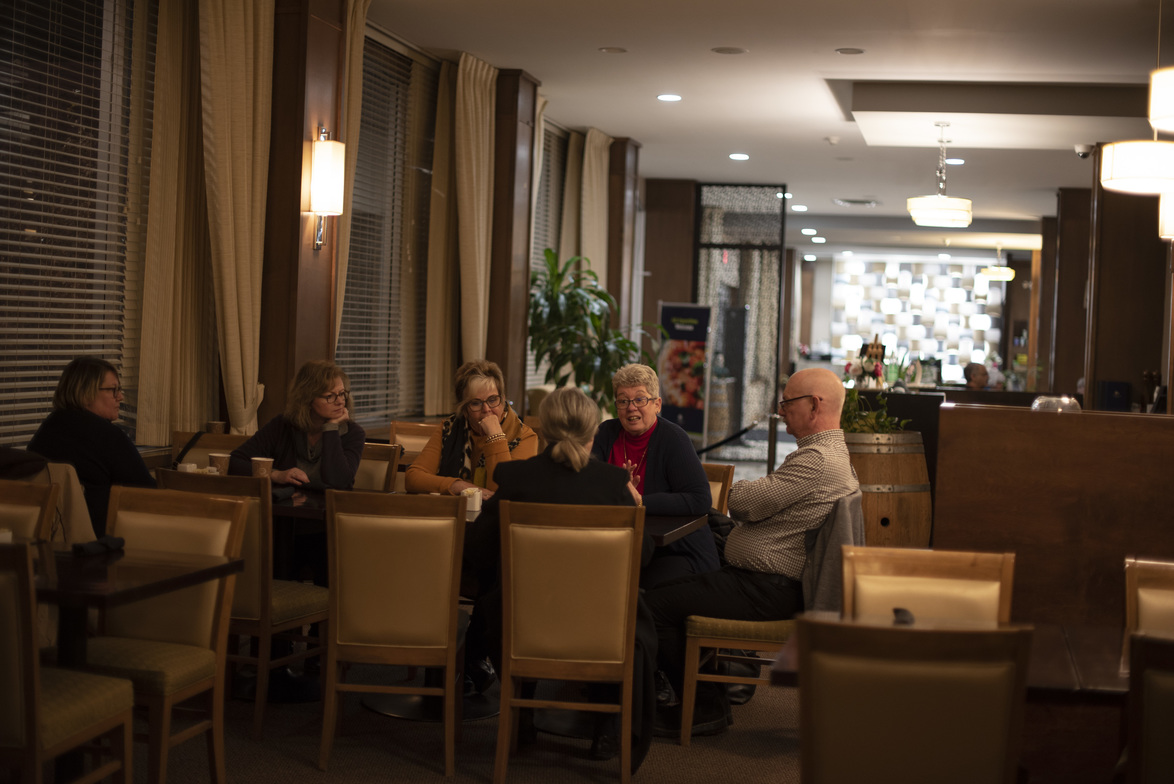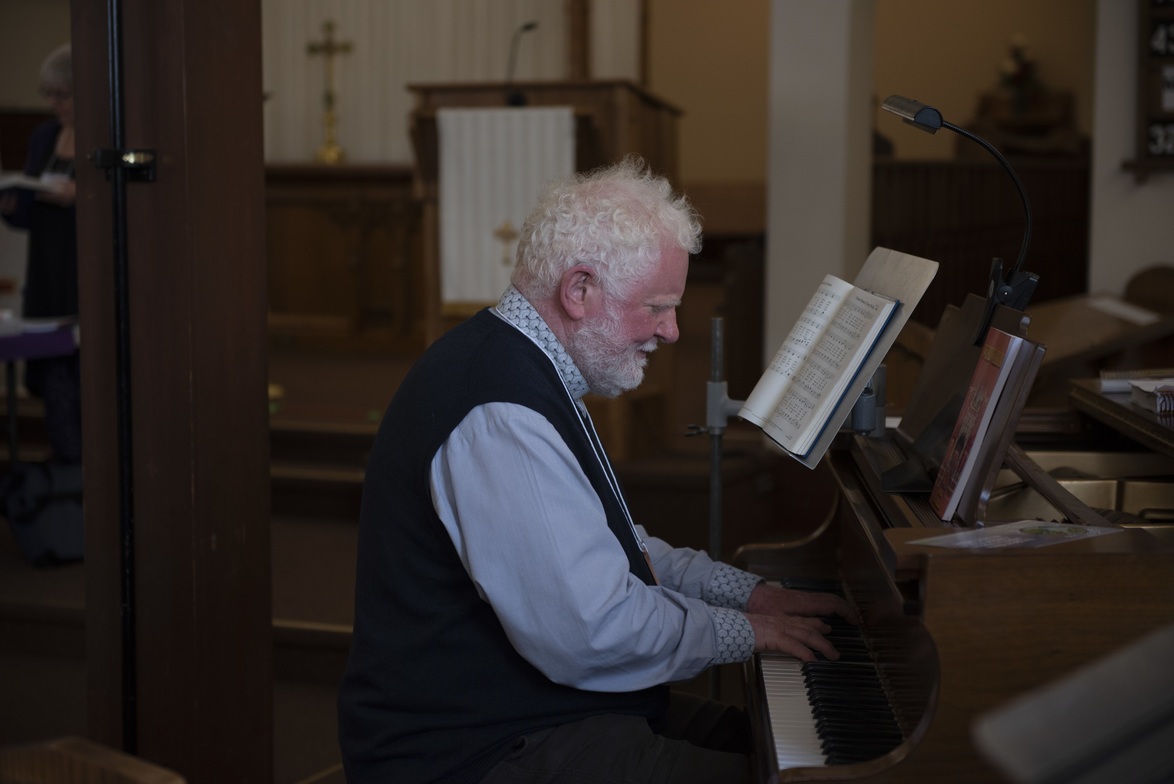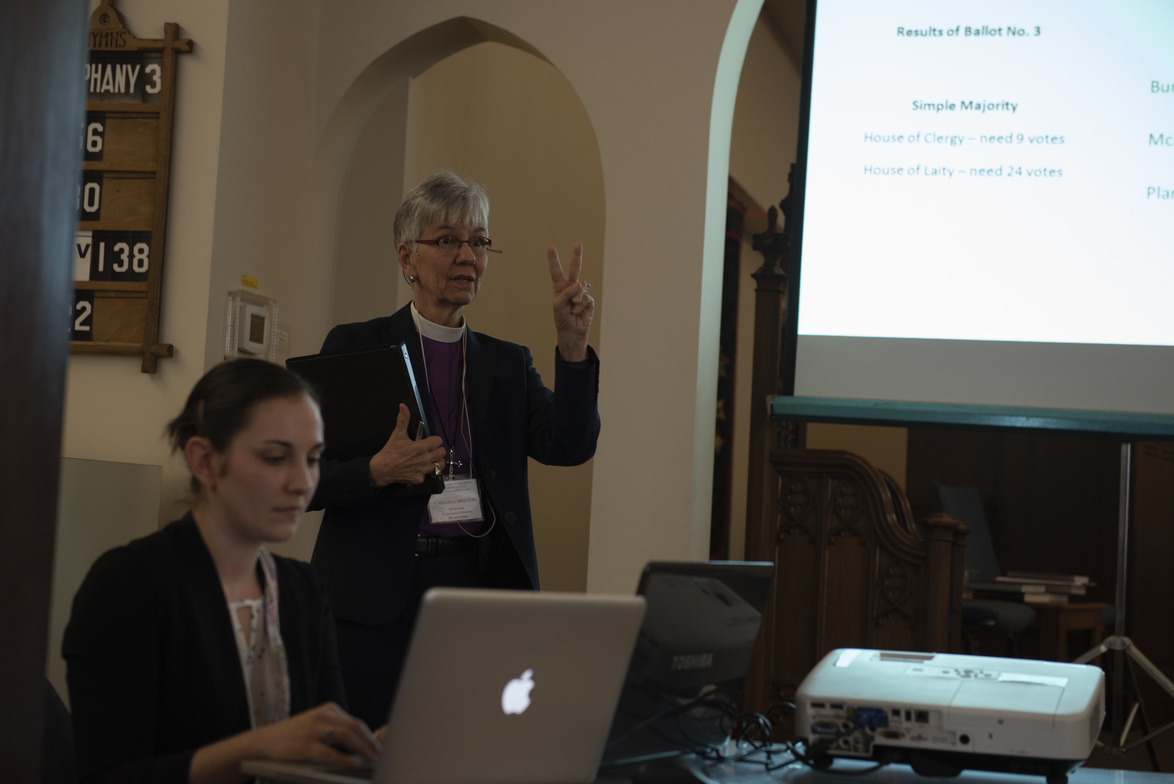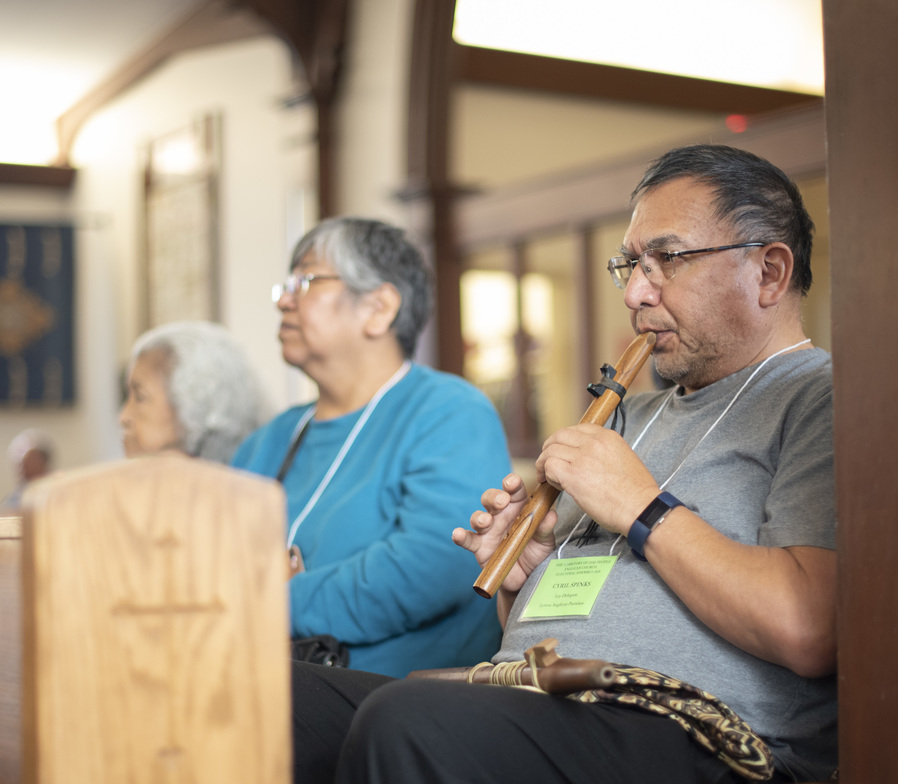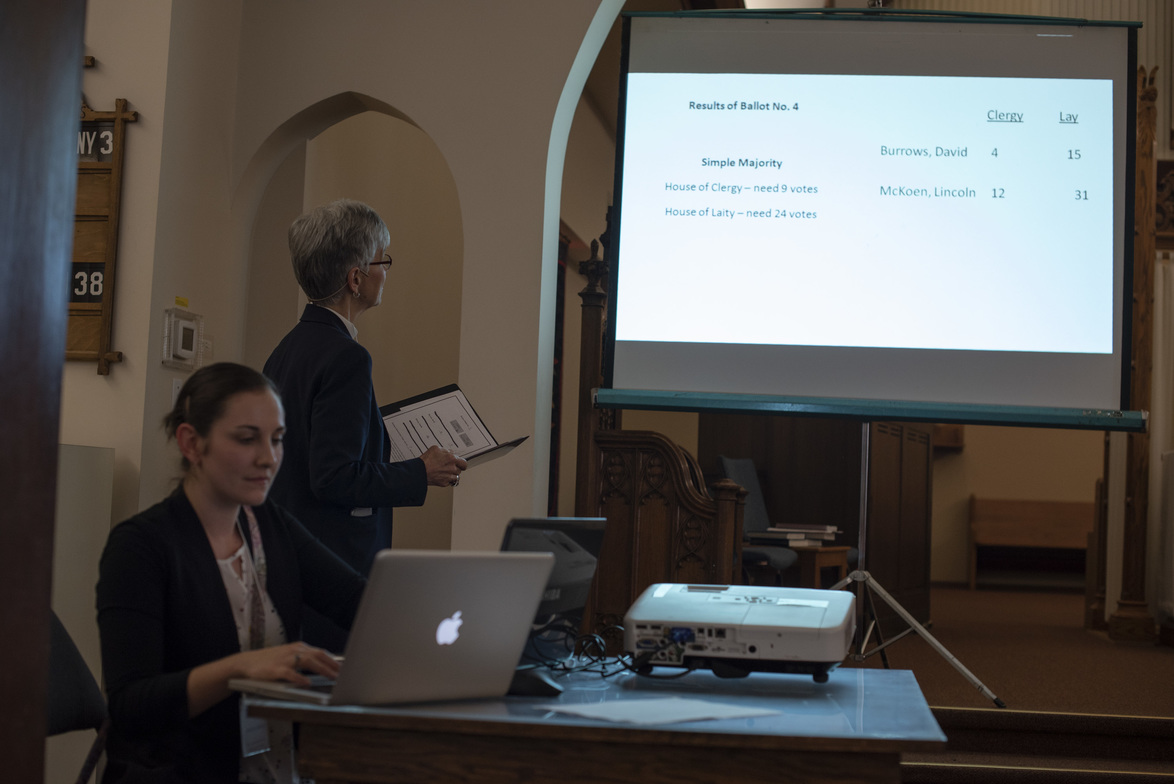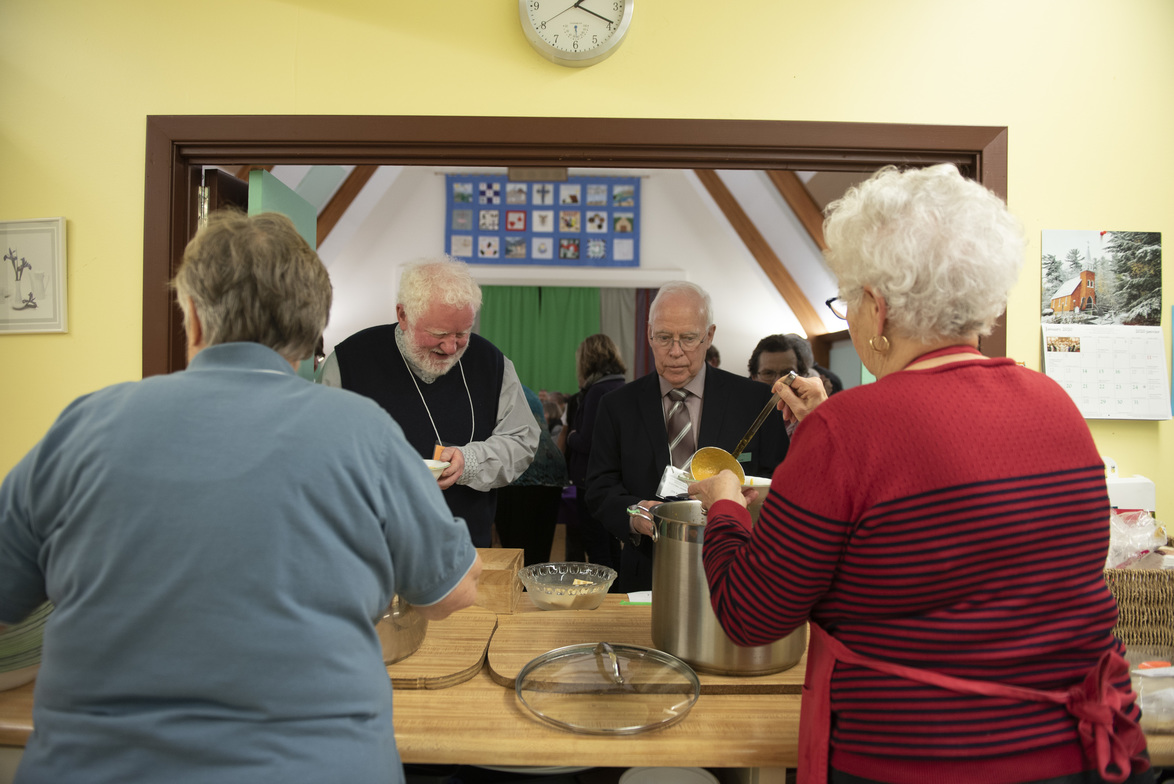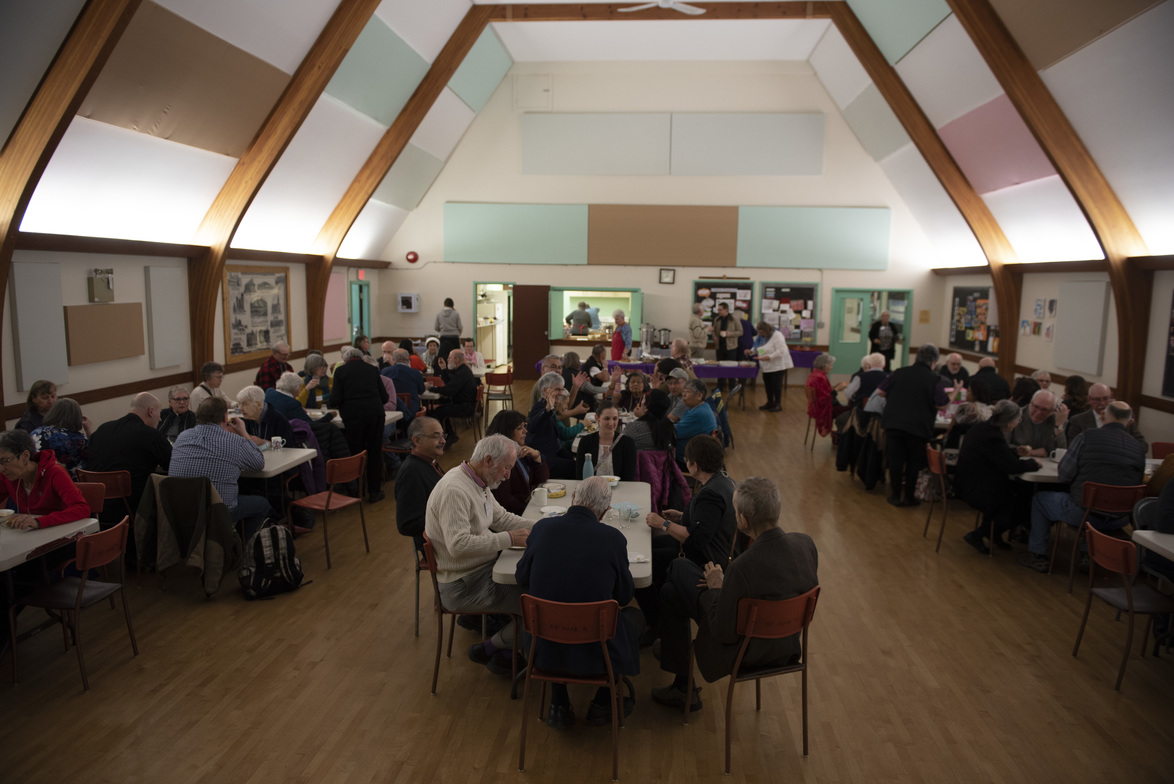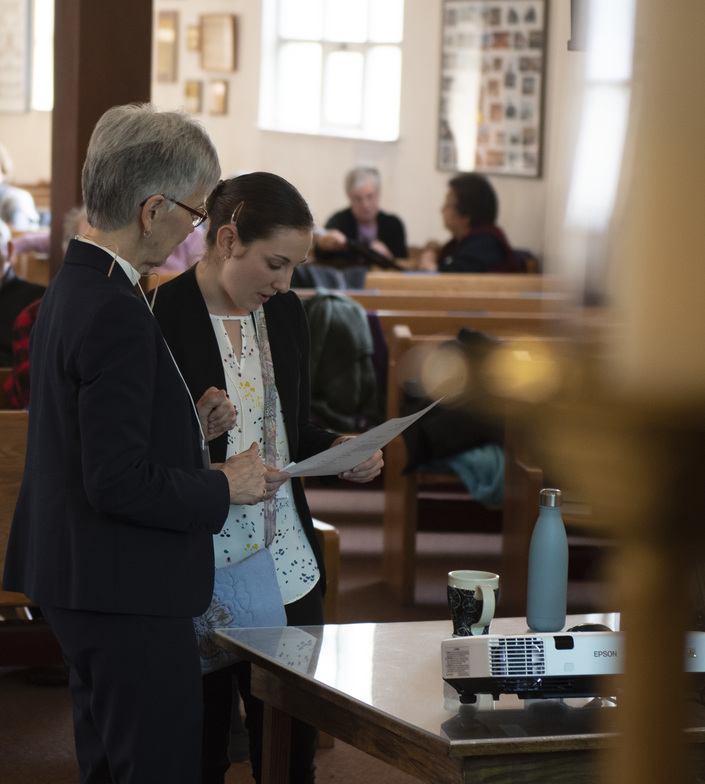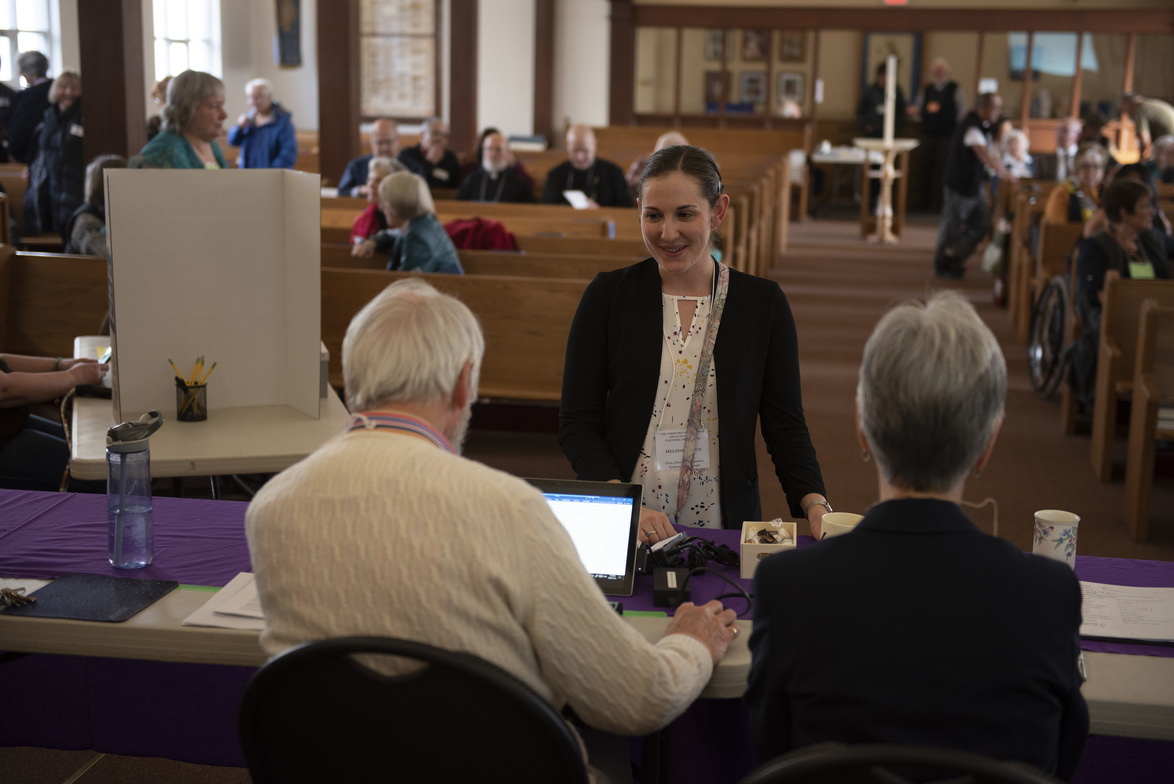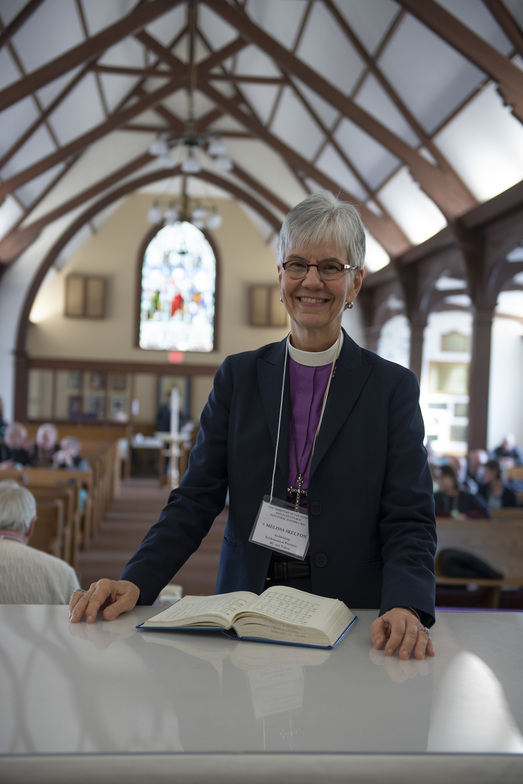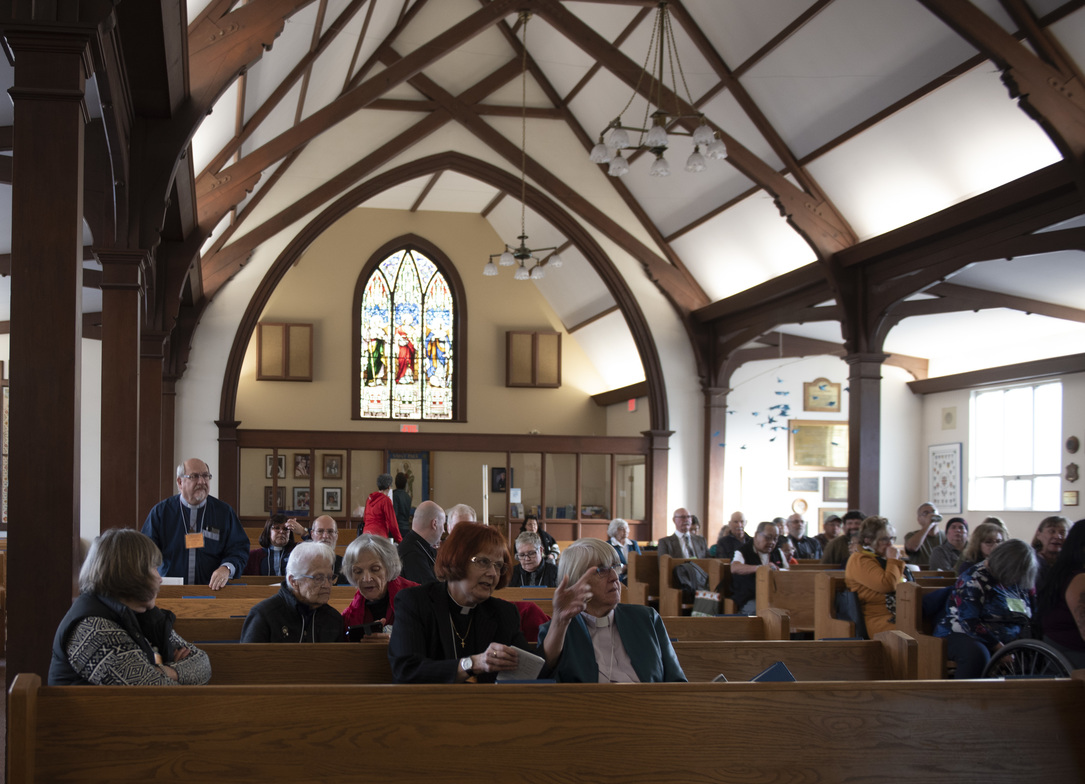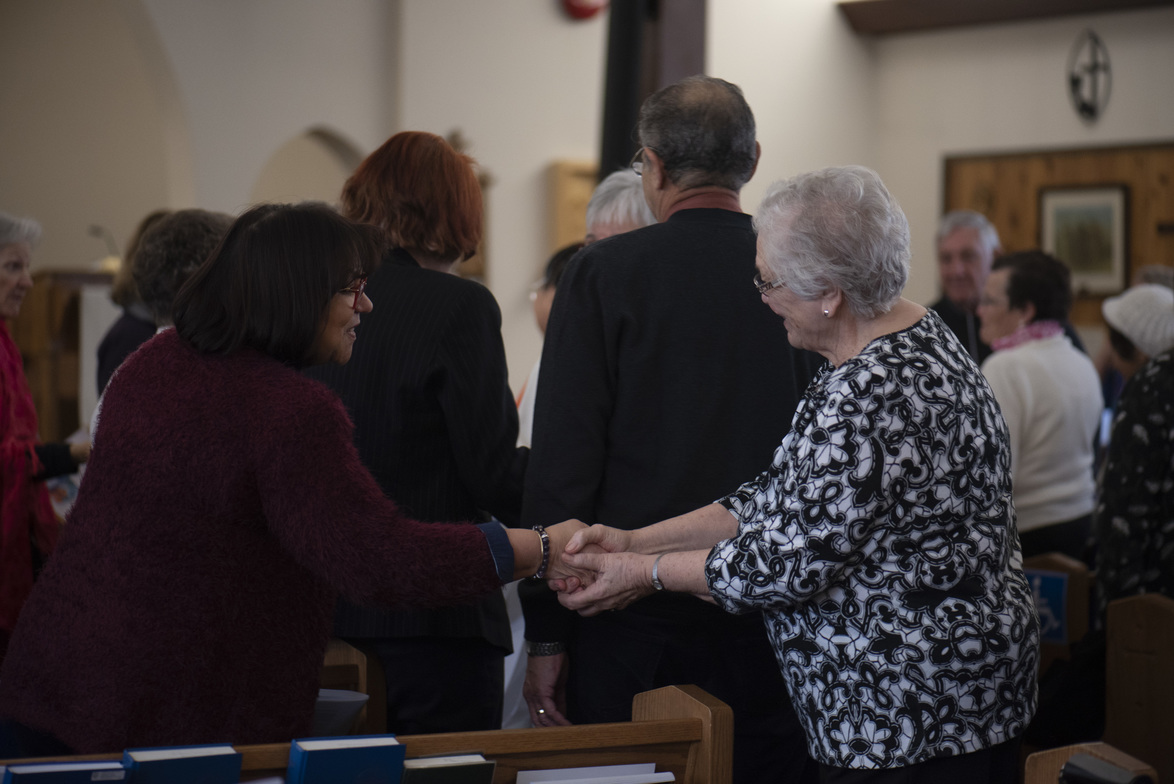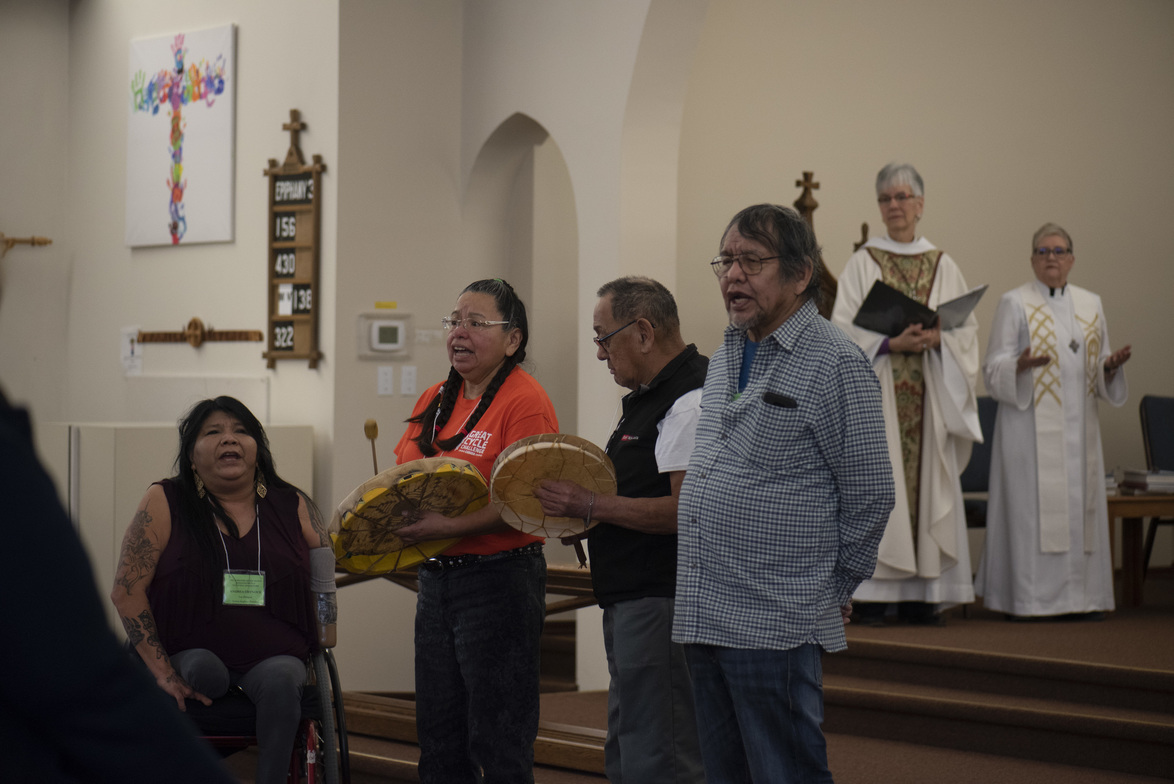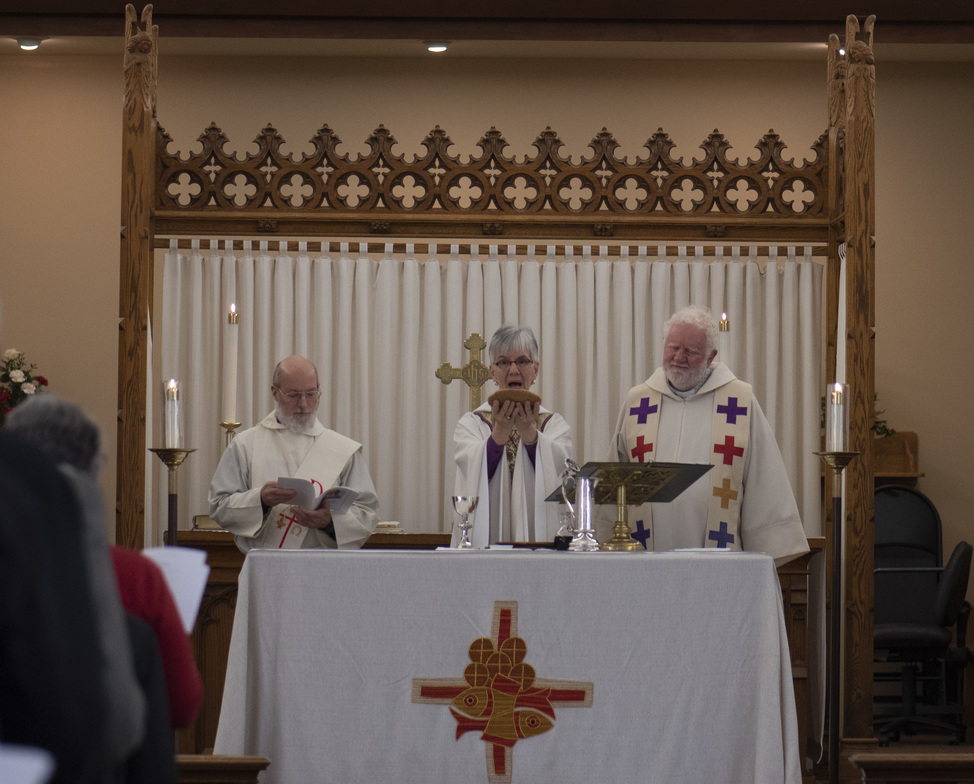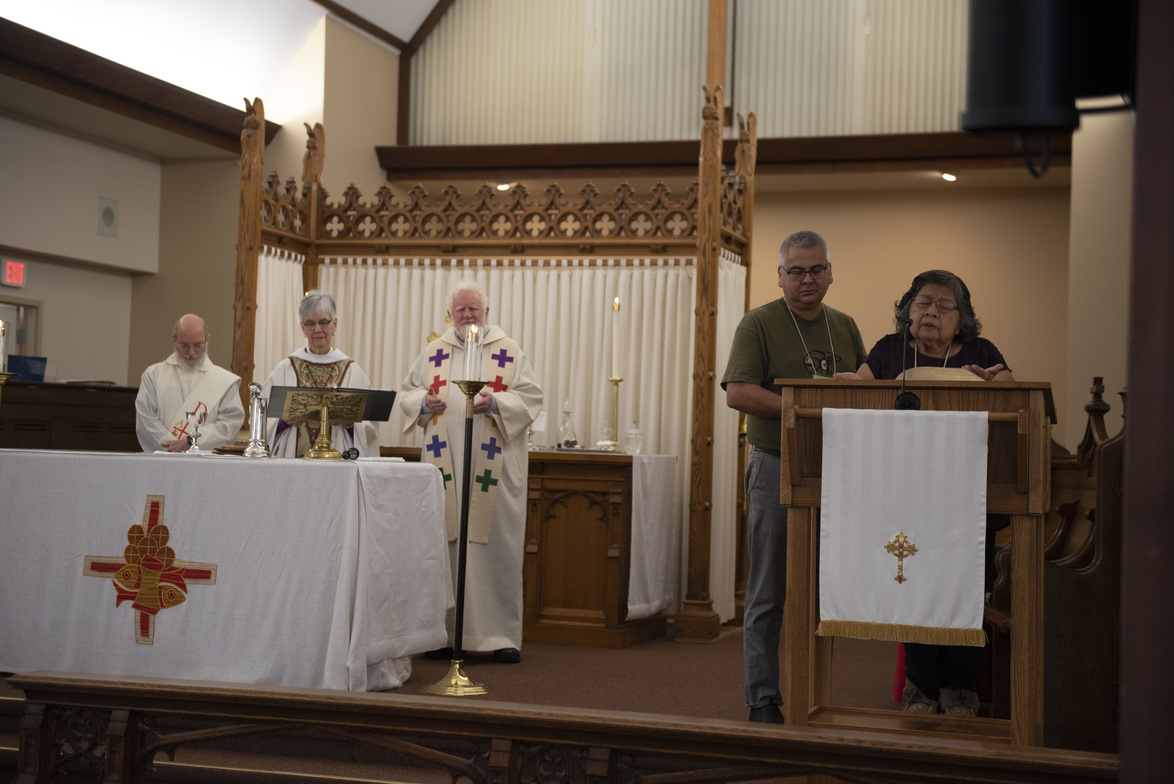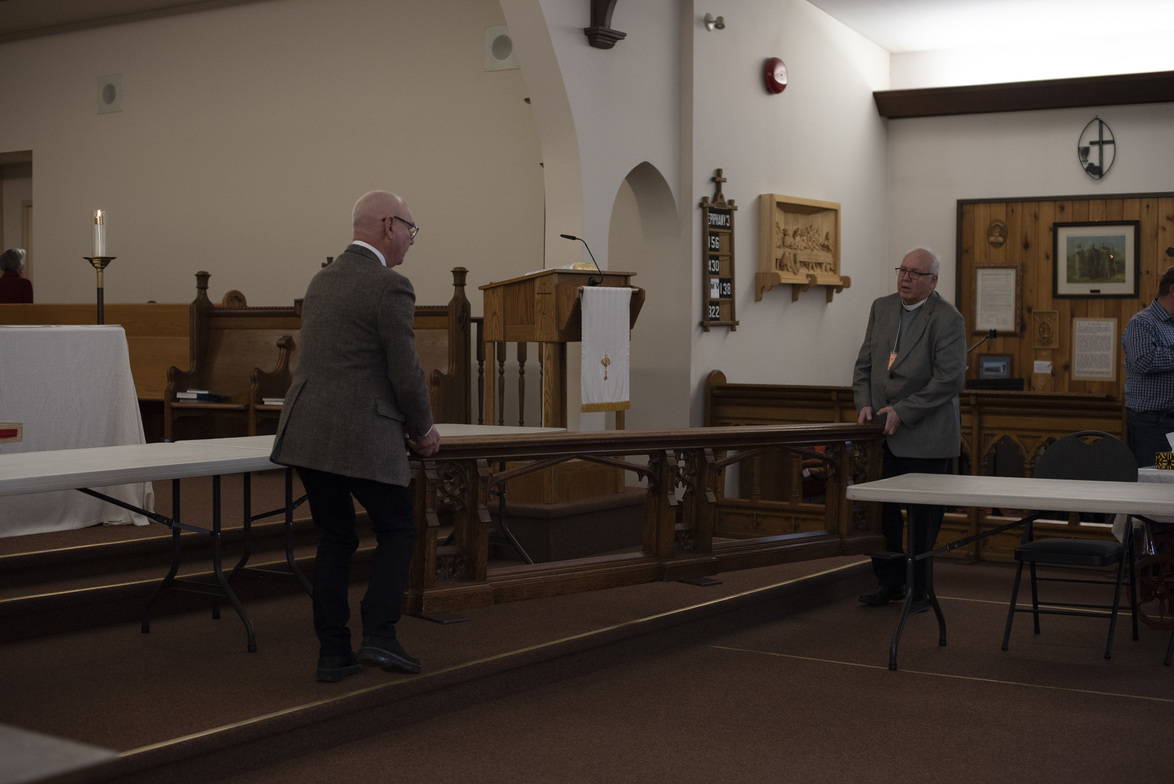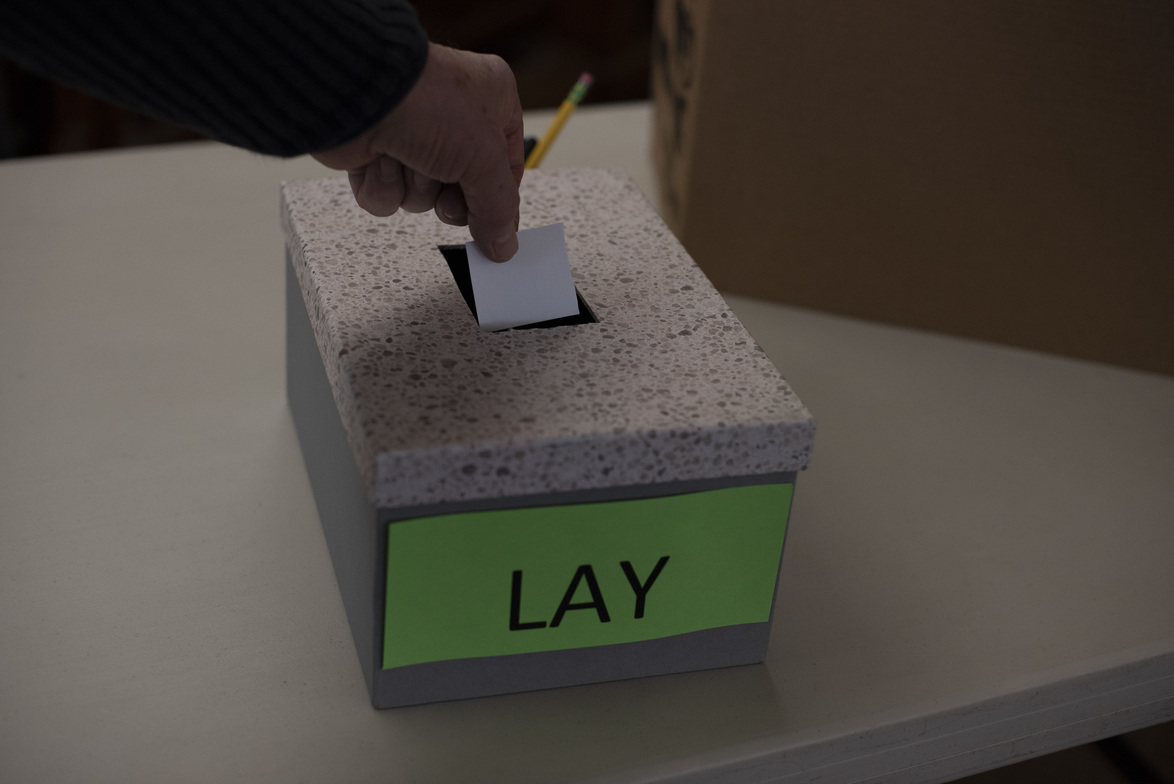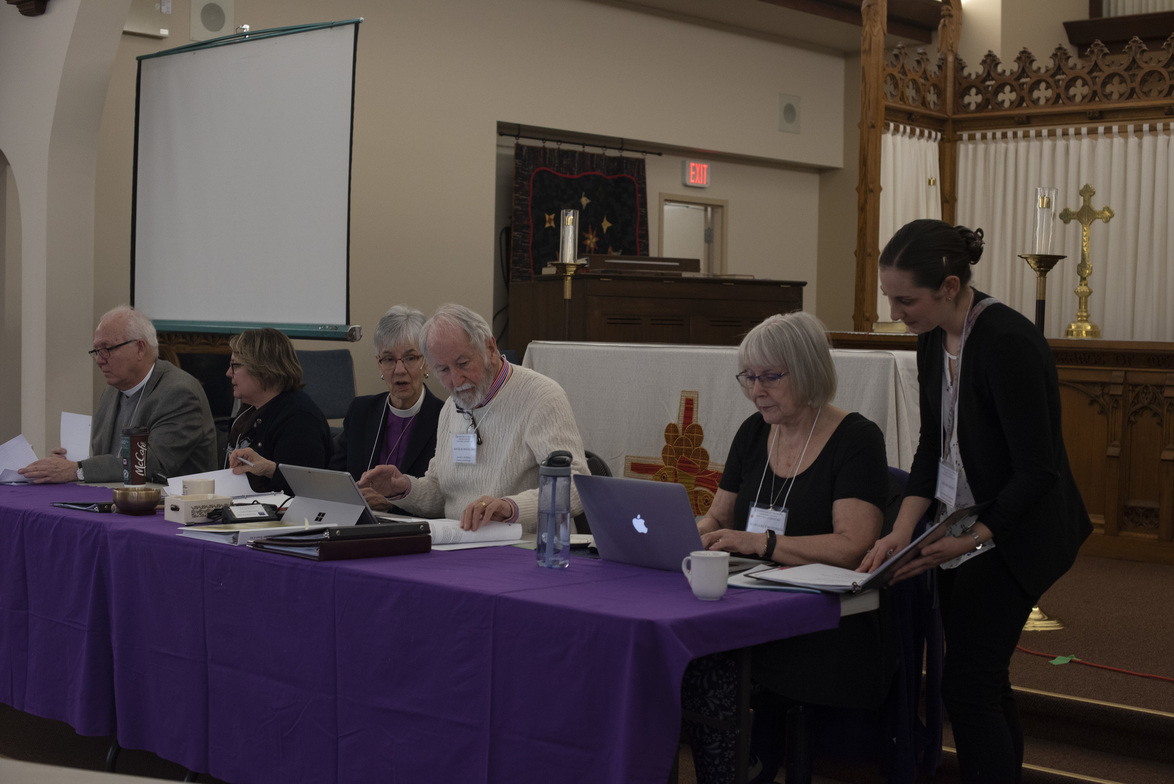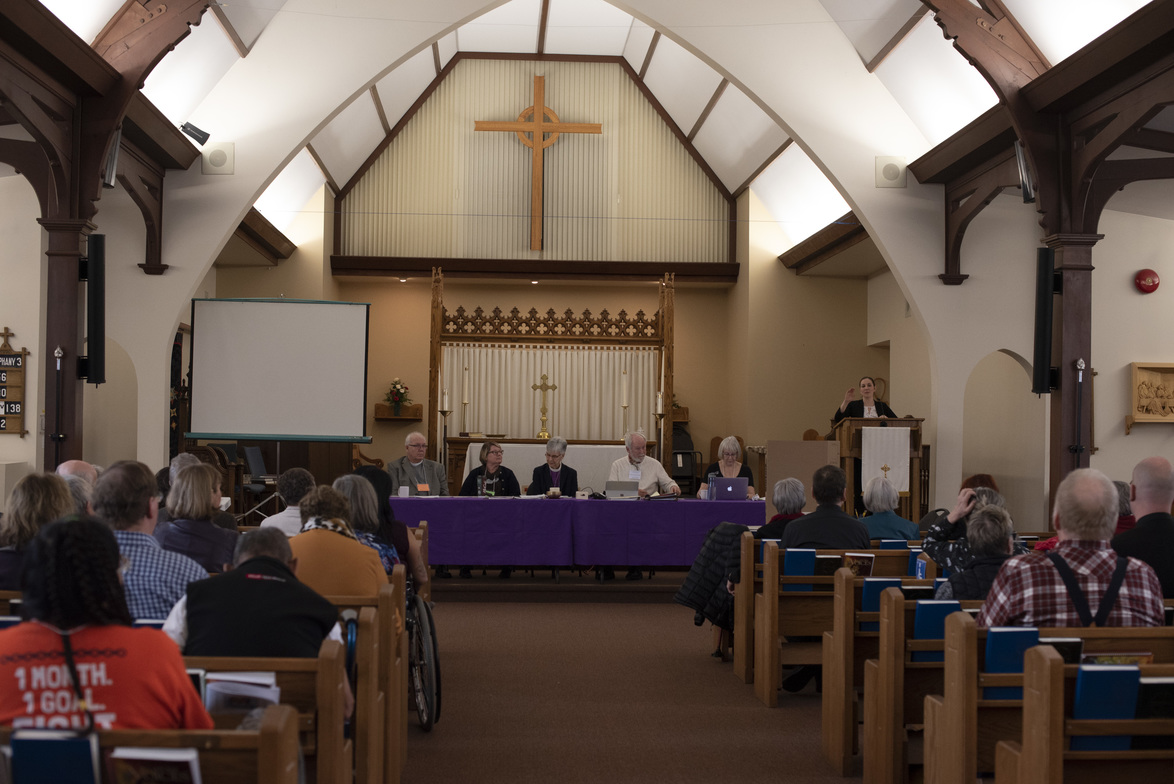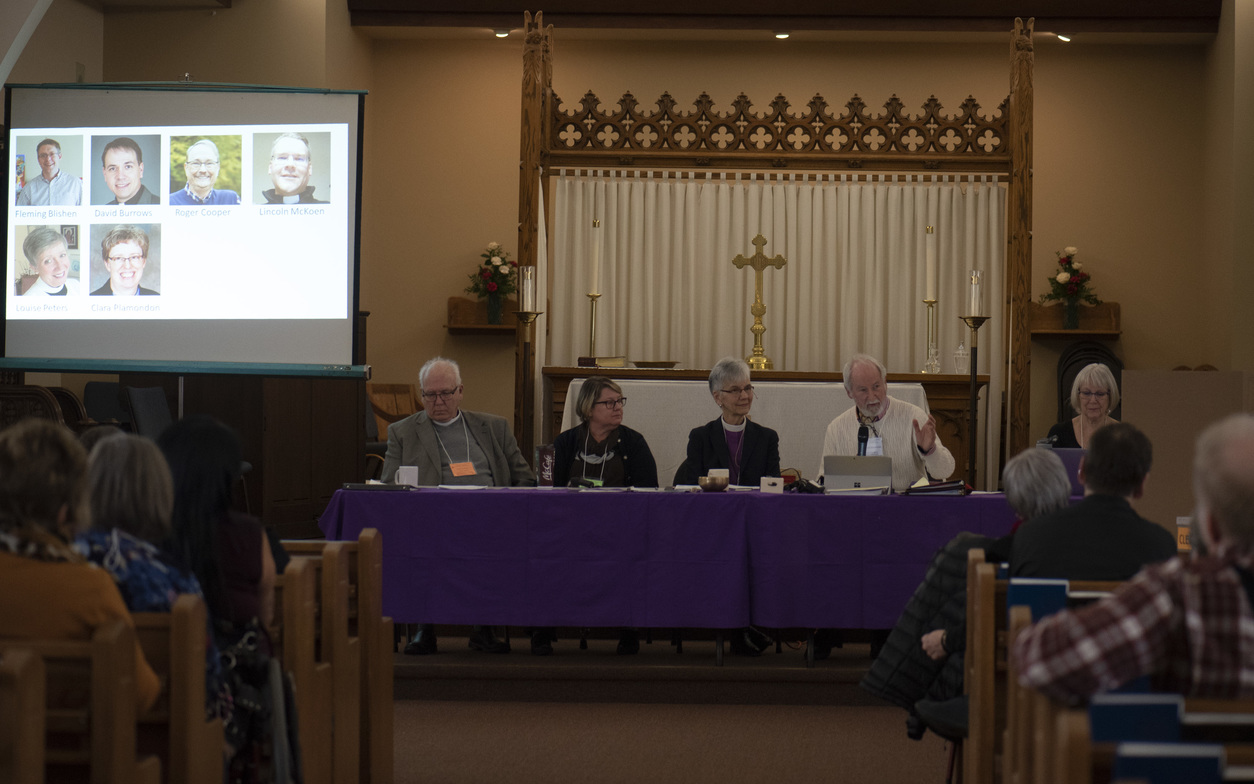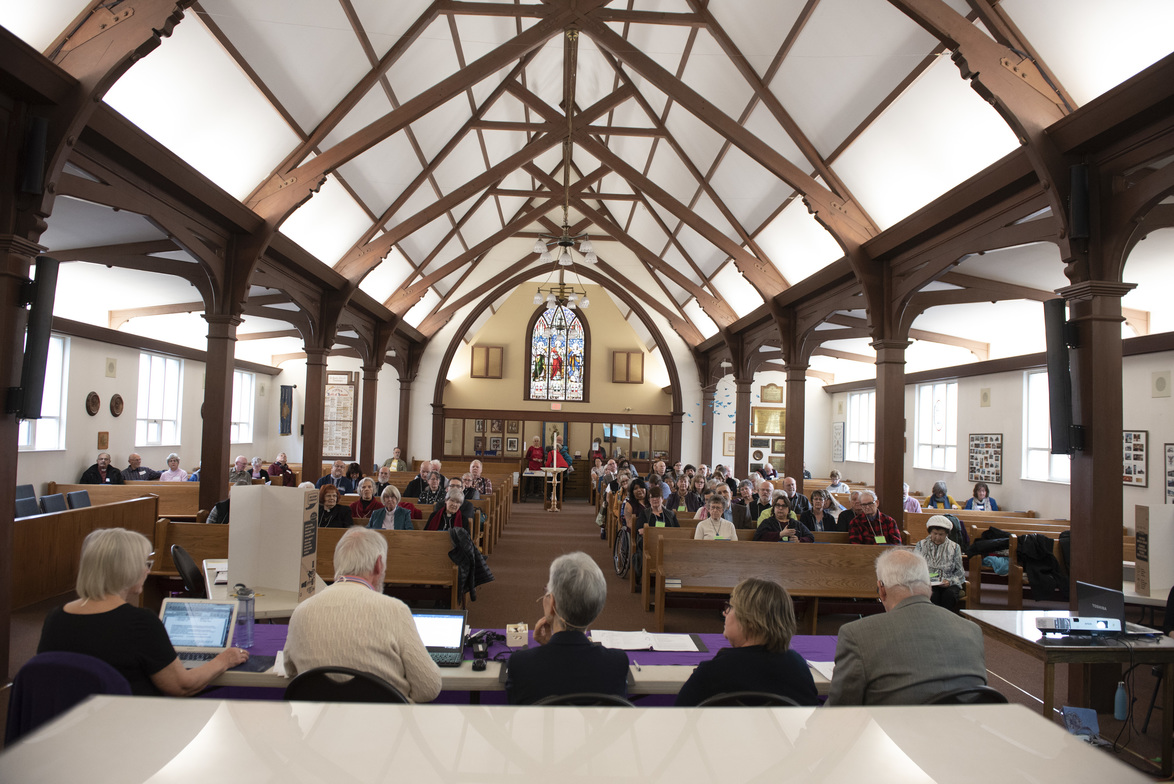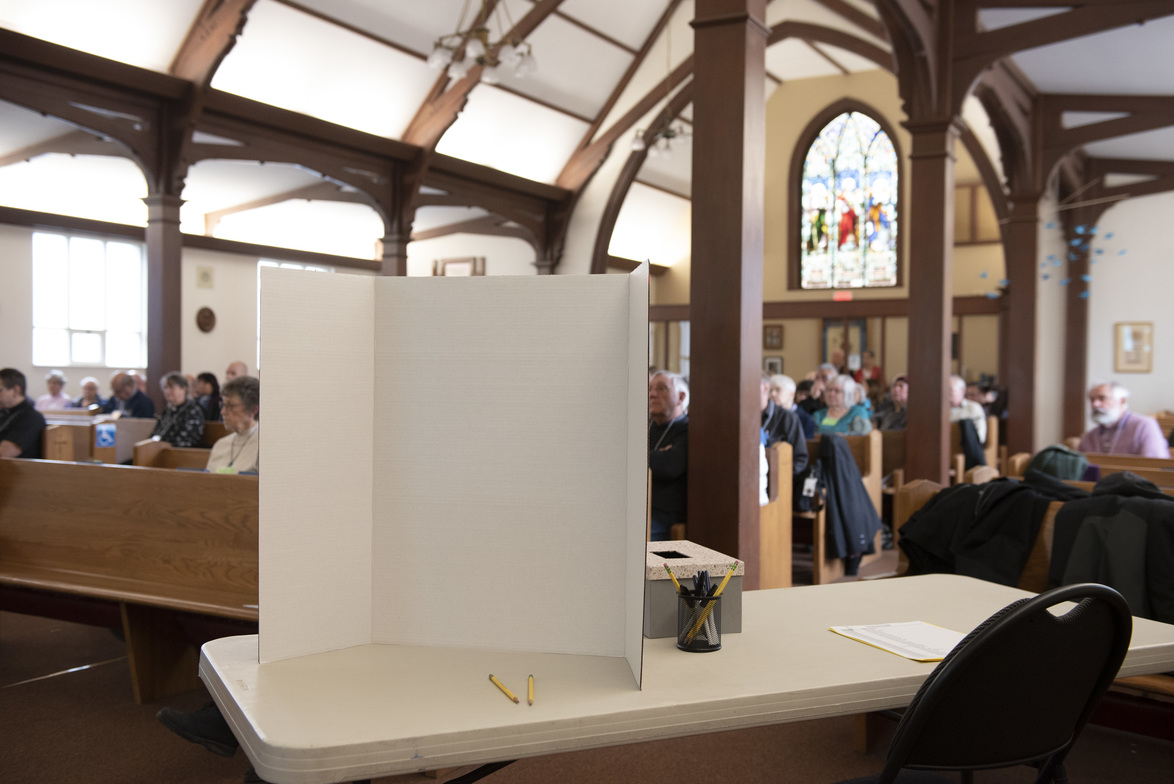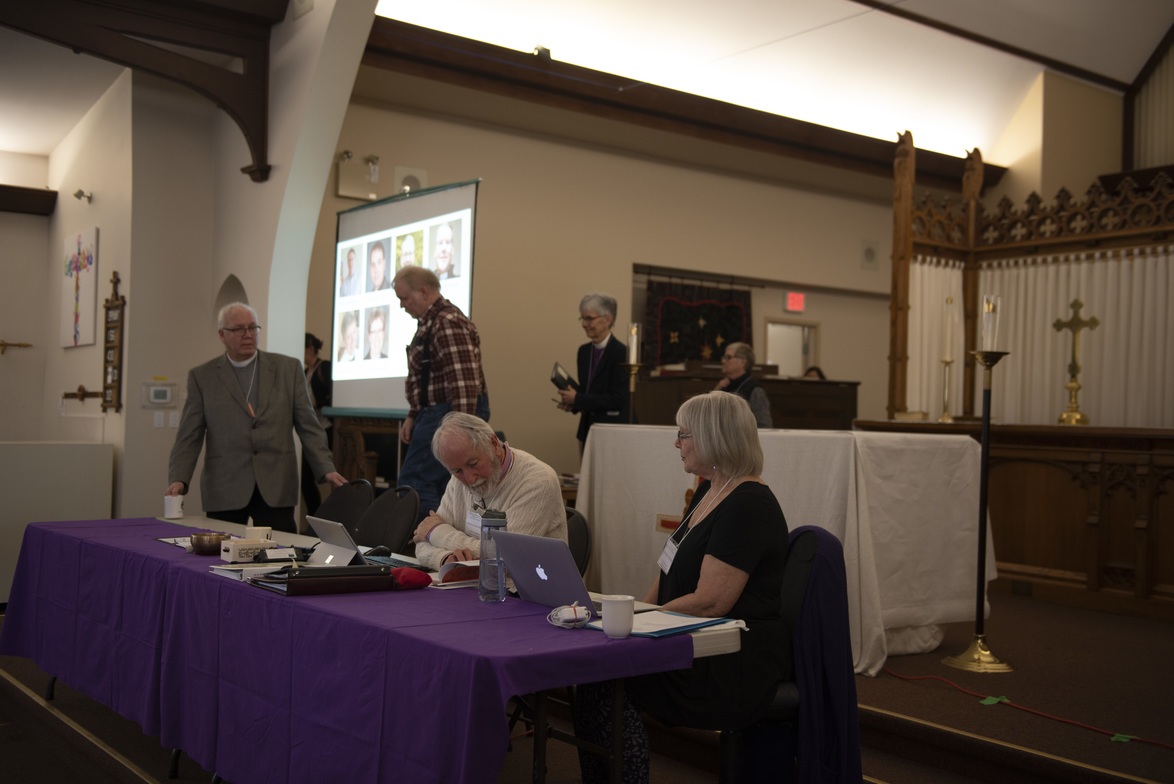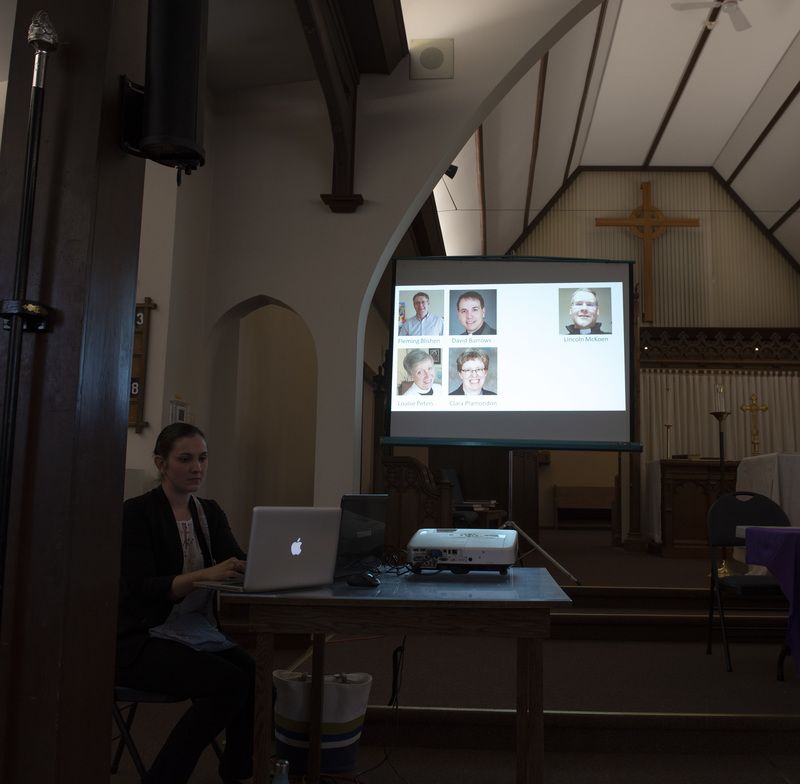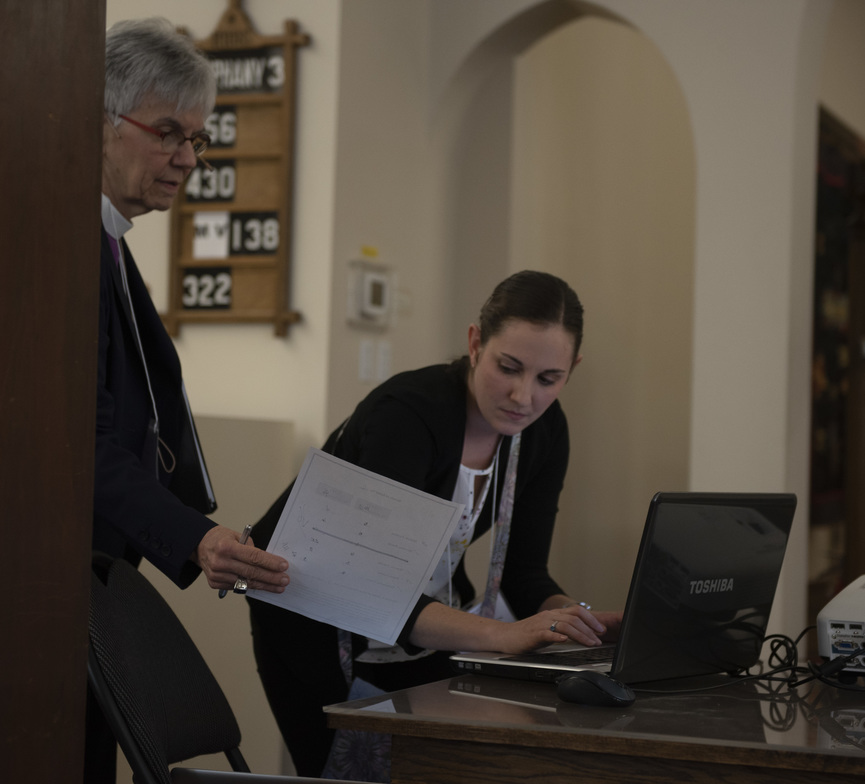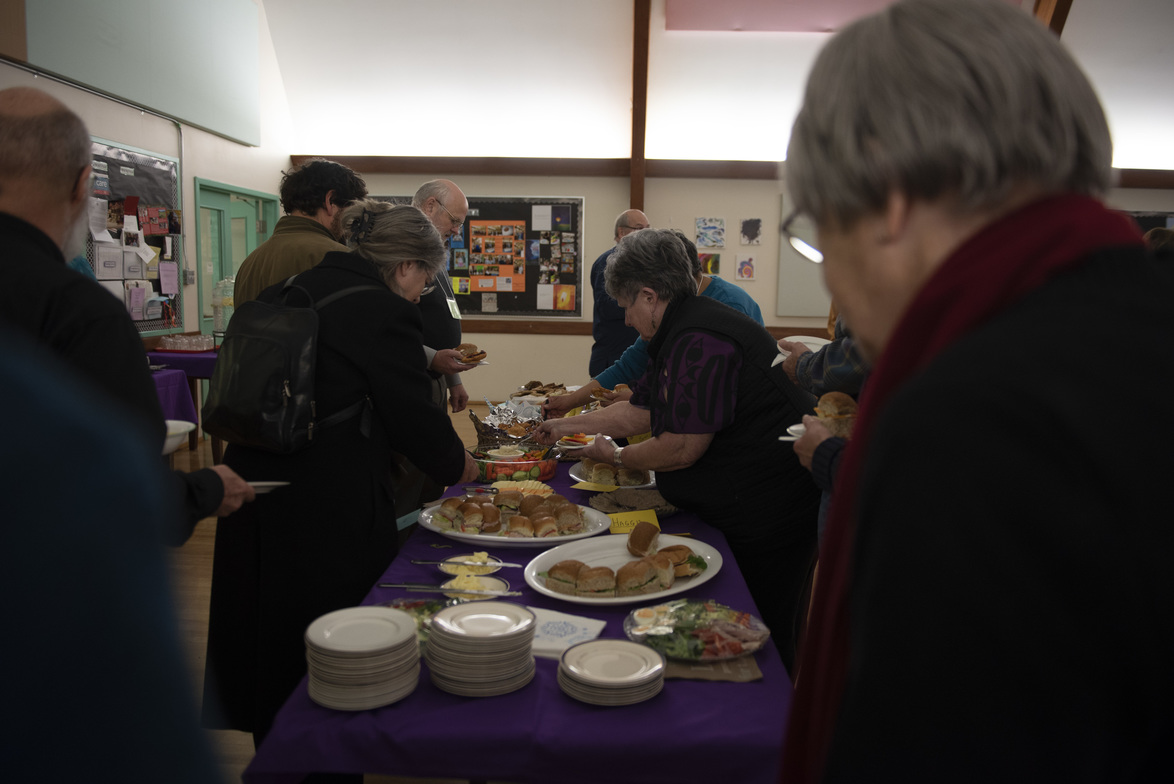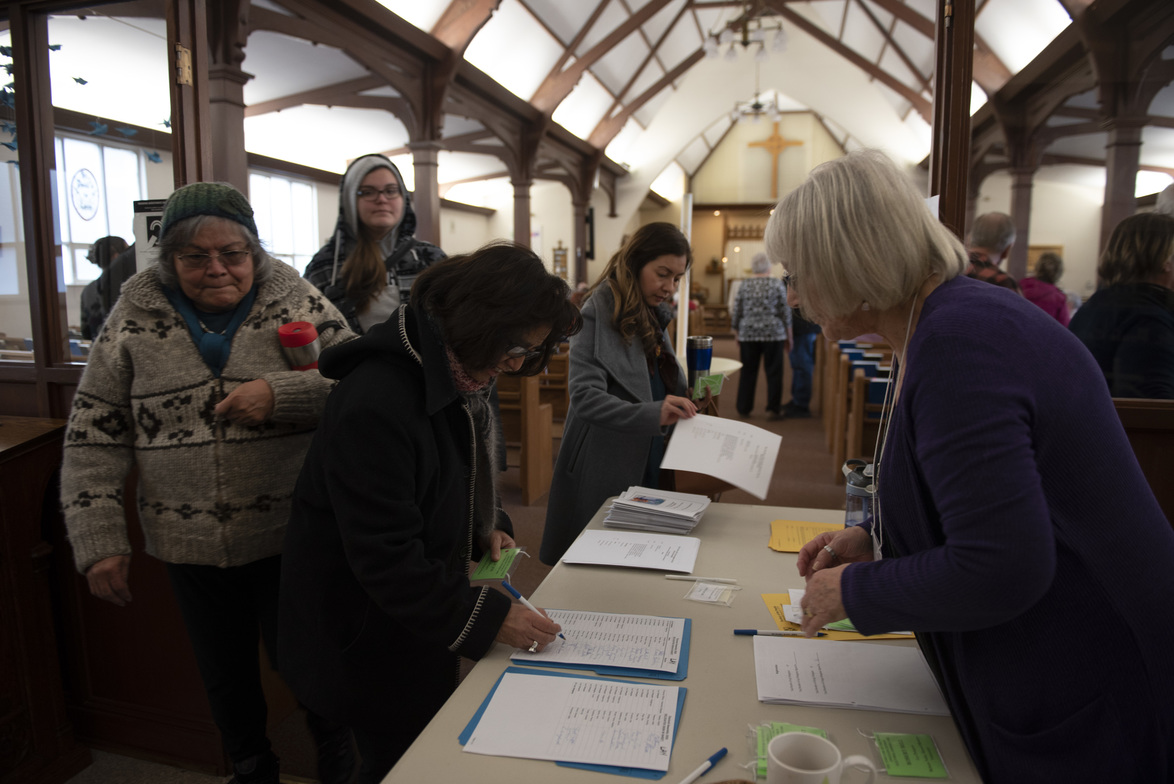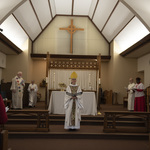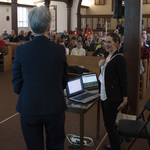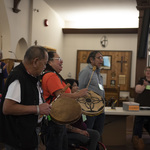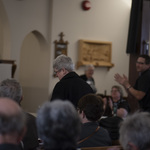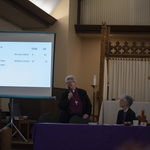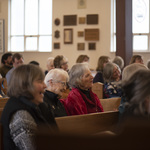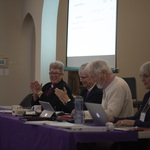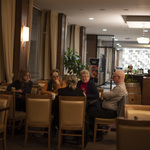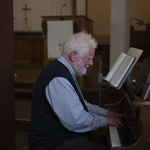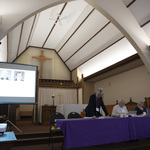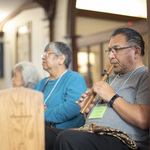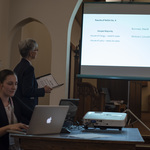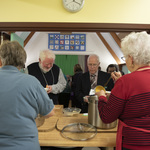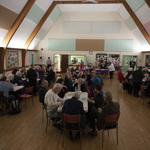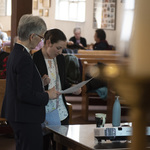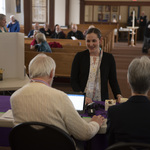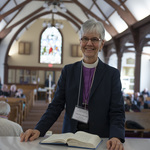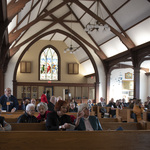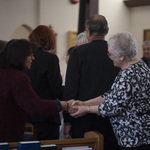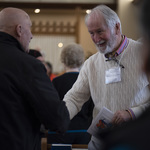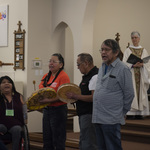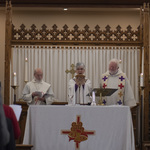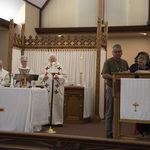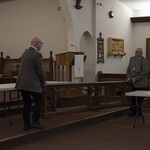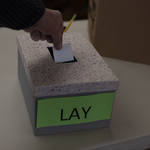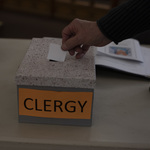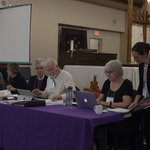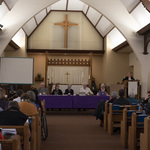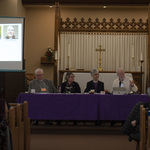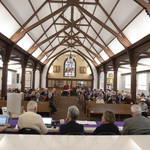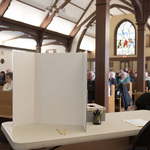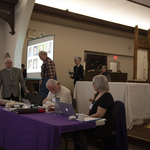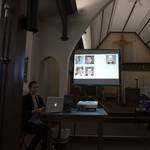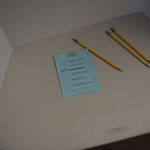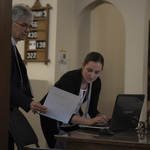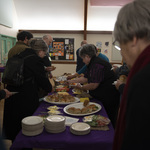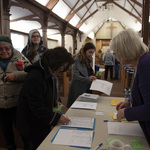 We Gathered a week ago today at St.Paul's Cathedral in Kamloops, to join in fellowship, under the guidance of the Holy Spirit to Elect a New Bishop for the Territory of The People. We were led by Archbishop Melissa Skelton our Metropolitan of the Ecclesiastical Provice of British Columbia and Yukon to discern who from the 6 Candidates would be our Bishop. 6 People generously let them names stand which represented more than just them but their families and parishes that they now serve . It was a difficult time for us to be truly guided by the Spirit but even more so for each of them waiting by the phone to hear how the elections unfolded.They were Rev Fleming Blishen of Prince George,BC, Rev David Burrows Of Eastern Newfoundland and Labarador, Rev Roger Cooper WestBank,BC Ven Lincoln McKoen Campbell River,BC, Rev Louise Peters,Toronto and Rev CLara Plamandon Nanaimo,BC.
It went to 4 rounds which means to say the Clergy elected and the Lay People who represented the different parishes voted one at a time from the names as they were presented and as the vote went one name would be dropped ( as they withdrew their names ) when got to the last vote it was between Rev David Burrows and Rev Lincoln McKoen. There were 17 clergy in attendance voting and 47 lay people. There needed to be 50% of each side to acclaim the Bishop Elect. That meant you needed to see 9 clergy and 24 lay people supporting the same person which took from the time we gathered at 9am for Eucharist through to 4pm to do.
While the votes were counted by a team each of the candidates had a "confidant" assigned to phone them and let them know only how their name stood in the election process. Those waiting in the Church as that was where we voted would then be able to pray and visit with each other and break for lunch to resume voiting.
All the organization of this was done by Melissa Green who made the process run smoothly. At the table were also the Rev Len Fraser, Denise Boulanger, Douglas MacAdams and Margaret Mitchell. A tremendous number of hours were put into making this happen so by the end of the day we were all able to sigh a relief non more than Melissa Green until at the last moment our Bishop Barbara Andrews came in to join us and praised all for the hard work done. She let us know that May 1st was her last day and that The Venerable Lincoln McKeon, Archdeacon of Nimpkish and incumbent of St. Peter's, Campbell River will be on the job then.
I was one of the lay Delegates from the Parish of St Michael's and All Angels in Prince George so this is written from a personal perspective and not just as a photographer documenting the day. It weighed on each of us what we were there for and appreciated all that it meant for the future of our Church here in the Territory of the People.
PLEASE NOTE: IF there are any photos up that you would prefer to have removed please advice philomena by writing to her at phil@phughesphotography.ca