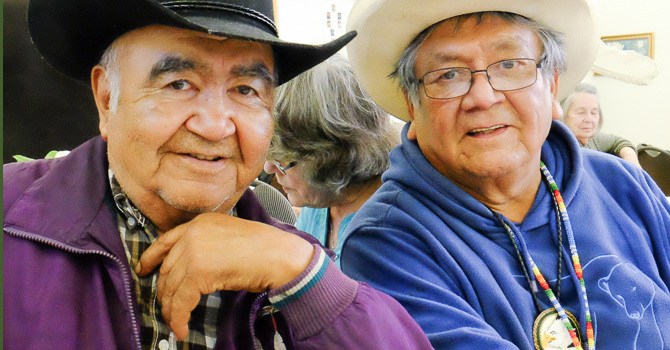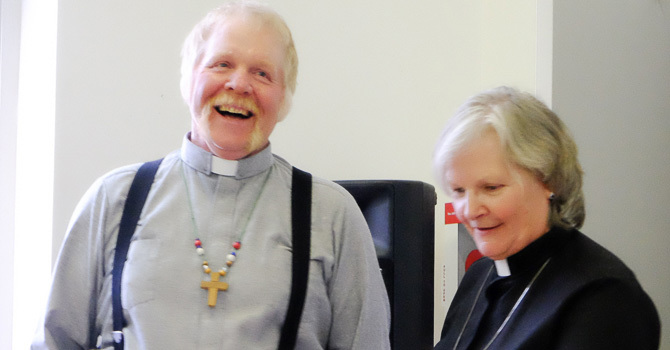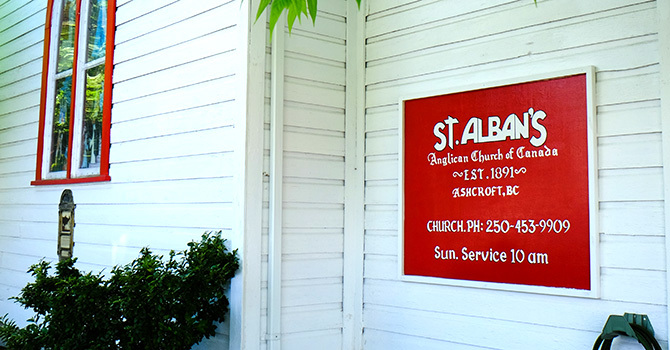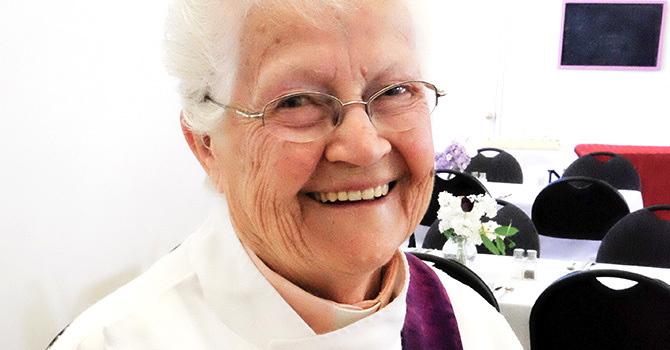 In an abundance of caution St. Alban's will not be offering in person worship services until the current Covid 19 situation is resolved. We wish to stay connected with our congregation and community and we will offer what services we can within the guidelines set out by the Medical Director for BC and our Bishop.
Each Sunday we will be posting links to videos of parts of our normal worship services. Please be aware that we are carefully observing all the rules regarding physical distancing in the creation of our virtual services.
We will continue to offer support to those in need in the most responsible ways possible. Soup's On will continue to offer coupons to local take out restaurants, and fruit on a take out basis. This will support those in need and our local restaurant owners. This will happen each Friday from 11 - 1.
You may support the work of St. Alban's - our Sunday Virtual Services, our prayer and pastoral work to members of the congregation and community, and our Soup's On program by sending a donation via interact e-transfer to stalbansashcroft@gmail.com. We want to thank each of you that have used this option to allow us to continue our work while abiding by the physical distancing requirements.
Our Virtual Services go "live" at 11 pm each Saturday night.
For Sunday September 27th service - Pentecost 17A - David Durksen click here
This weeks promise:
If then there is any encouragement in faith, any consolation from love, any sharing in the Spirit, any compassion and sympathy, make my joy complete: be of the same mind, having the same love, being in full accord and of one mind. Philippians 2:1,2
St. Alban's began in 1891 and was the first church in the Village of Ashcroft.
The community and the Anglicans in town together built the church. It has been in continuous use since.
St. Alban's is excited to be part of a vital and dynamic community with the brand "Wellness Awaits You".
We know that spiritual wellbeing is the most important part of wellness/wholeness. We focus our ministry on original blessings finding new ways to give life and expression to the radical oneness on Jesus Christ.
So please join us, and discover that wellness does indeed await you
Deacon, Canon Lois Petty
Incumbent priest – Rev. Martina Duncan
501 Brink Street
PO Box 246
Ashcroft, BC
V0K 1A0
phone 250-453-9909
Service Times
Sunday Service – 10:00 am
Soup's On – Fridays 11:00 am – 1:00pm