This event has already occurred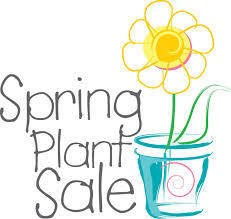 Save to your Calendar
St. Peter's is having its third Plant Sale Fundraiser on Saturday May 4th 9am – 2pm.
Please save any items you would like to donate to the plant sale to raise funds for the church. (Drop them off on Friday May 3rd 3pm-7pm or before 9am May 4th) Donations of potting soil(needed immediately), perennials & herbs, 4 inch pots and larger up to 1 gallon for trees, decorative planting pots or covers, hanging baskets, trays to hold potted plants would be greatly appreciated. ) Start your houseplant cuttings now to be ready for sale in May. It is very important that all donations be labelled and clean. Stacy Wright is coordinating this whole event.
Please call Stacy at 250-392-2026 if you have room in your greenhouse to nurture plants. Please help spread the word about the sale. Posters will be available, but nothing works better than word of mouth.
PLANT SALE WORK BEE THIS FRIDAY APRIL 12th at 1PM DOWNSTAIRS.