Tuesday, February 13, 2018
5:00 - 7:00 pm
St Peter's Anglican Church Williams Lake
This event has already occurred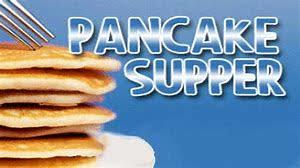 A special invitation to all :
You and your friends are invited to St. Peter's Shrove Tuesday Pancake Supper. St. Peter's and St. Andrew's United join together each year to host a pancake supper with the help of the youth and the Girl Guides. Dinner is by donation. So come to St. Peter's McLeod Hall (downstairs) on Tuesday February 13th between 5 & 7 pm for a delicious meal of pancakes, sausages, fruity dessert and juice, tea or coffee. Hope to see you there.
The next day February 14
There will be two Ash Wednesday services to suit your schedule; one at 12:00 noon and another at 7:00pm.
The following Sunday February 18th is St. Peter's Annual General Meeting (preceded by a potluck lunch at 11:30pm). Please support the church by attending this meeting. The report will be emailed Feb 11th to members of the parish.
If anyone would like to serve the church please contact our warden, Brian LaPointe 250-398-6139 or [email protected]
Blessings and peace to you from St. Peter's