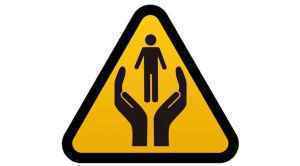 Please find below some initial responses from Anglicans and those who share ministry with us throughout the Territory of the People.
From Jon Buckle, Warden, St. Paul's Cathedral
My thoughts are that provided we are consistent with eliminating social interactions for this stage of the probable expansion of the virus, we can hopefully wrestle this risk down to a manageable frequency for the health care system to cope with. But there will always be some people ignoring common sense and putting themselves and others at risk.
We all have stuff scheduled in our busy lives and the challenge is to decide what proceeds and what doesn't. Much of our life is spent "in community" so the need to isolate ourselves a bit does not come naturally.
I think Irene and I are cutting out large gatherings for now but otherwise proceeding with some travel and activities in BC.
I can see the need to curtail public worship could be necessary sooner than later for a time but presumably that will come from a Regional or National directive. Perhaps we can use this "disruption" as an opportunity to use some extra free time as a gift of personal and family time and to read that book, pray more, go for a long hike, tackle a project we have been putting off etc.
There will be much more to come no doubt, but for now we can hunker down and prepare for these challenges and opportunities!

From Richard Cane, Warden, St. Paul's Cathedral
It is challenging to know where to draw the line to be cautious but not overreach.
Given the attention/concern this is getting it does make each of us question how each of our own individual actions over the next while might impact the spread of this. If we each limit our interactions across different populations, might it make a difference in the speed at which we get through this? For example, I'm naturally in contact with children due to my kids being at school. If I then mix with other populations, like those at of a certain age church (who are at higher risk for a more severe response), whom I might not otherwise come into contact with, might my actions increase the probability of transmission across populations, in the unlikely event the virus did happen to be present in the first place (still very low).
So, I do wonder if some personal actions by those of us who routinely cross between these otherwise more "isolated" populations (kids and seniors), could potentially limit the impact of this.
It's similar to hosting a local city wide conference might be okay for the moment, but hosting an international conference might be unwise. Something to think about.
From Lance Weisser, parishioner, St. Paul's Cathedral
Gathering places are a public-health risk. Say goodbye to conferences and concerts. Spring break and spring training: poof. We must do without from within. We will become more aware of space and less aware of time. It's disorienting. Perhaps it can be reorienting, as Rabbi Yosef Kanefsky suggested on the Facebook page of his Los Angeles congregation, B'nai David-Judea.
"The very last thing we need right now is a mindset of mutual distancing," the rabbi wrote. "We actually need to be thinking in the exact opposite way. Every hand that we don't shake must become a phone call that we place. Every embrace that we avoid must become a verbal expression of warmth and concern. Every inch and every foot that we physically place between ourselves and another must become a thought as to how we might help that other, should the need arise."
He concluded by saying: "Let's stay safe. And let's draw one another closer in a way that we've never done before."
PETITION Prayer during a Pandemic (author unknown)
May we, who are merely inconvenienced, remember those whose lives are at stake.
May we, who have no risk factors, remember those most vulnerable.
May we, who have the luxury of working from home, remember those who must choose between preserving their health or making their rent.
May we, who have the flexibility to care for our children when their schools close, remember those who have no options.
May we, who have to cancel our trips, remember those who have no safe place to go.
May we, who are losing our margin money in the tumult of the economic market, remember those who have no margin at all.
May we, who settle in for a quarantine at home, remember those who have no home at all.
As fear grips our country, may we instead choose faith, hope, and love.
During this time when we cannot physically wrap our arms around each other, help us find ways to be the loving embrace of God to our neighbors.
Amen
From Pastor John Boyd, St. George's Anglican Church in Kamloops
Dear Beloved in Christ,
I miss all of you, especially our time together in worship. Currently, I am working from home with Rev. Jane D. Gingrich to create video and resources that would be helpful in this time, especially opportunities for prayer and the Daily Office.
I hope to have more ready-to-go soon.
In my limited experience and understanding of the Anglican Communion, the short time we have already shared together has continued to enrich my understanding of the meaning of Holy Communion in the setting of the Eucharistic assembly.
From that perspective in faith, especially in this time of being apart, I have decided to move my offering of Sunday Worship to an evening liturgy with a reading of the gospel and a homily. It is my fervent hope that you join with me in the morning as we are guided together in prayer and are addressed by the same Word taking place from our Cathedral. Now more than ever, while we are physically apart, the unity of communion in Christ and it's practice needs to be recovered in all of its fullness of truth and meaning.
May the Holy Spirit be with us all, as we prepare for the drawing near of the Kingdom of God.
In Christ, John+